Take part in market research with Panel Opinion
Back to the homepage blog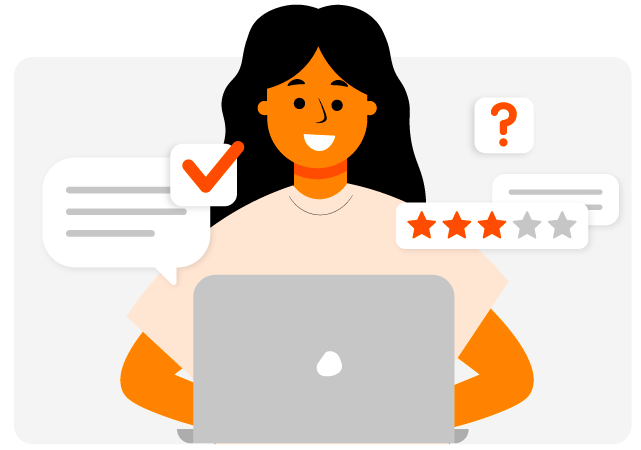 Whether you're a teenager looking to earn some pocket money or an adult with a full-time job, your opinions are always needed in survey groups and for product testing.
Feedback is essential in research, so what better way to contribute than in a survey or focus group, with some extra cash in your pocket?
Feedback is also fundamental for people in business and any economic market. It's important to test the market and the product before launching; and insights from everyday people can shape these accurately.
It's good to know why taking part in market research can be a good option for you, as well as how it works with us.
Why take part in market research
You shape the future
Your opinion is influential and needed. You help and assist in product making, as your point of view is crucial. Product development involves the customer, as the product is for them. Anyone can have a genius and unique idea but if your product is not useful and what the customer needs, then it misses the point. You are the voice of the product, and your opinion matters.
We have introduced this survey platform where researchers can gather input and feedback on their studies as well as reward participants for their time and honest reviews.
You contribute according to your schedule
You take part in market research whenever you want. There's no pressure.
This is a flexible service both for the researcher and the participant. Specifically for the participant, it is an easy responsibility they can take on board whenever they would like some extra cash and to help a fellow researcher. There's no contract involved, no minimum hours, no minimum surveys, no strings attached. Sounds idyllic, right?
There's a good incentive
The response is immense when there's an incentive involved in market research, even more so when there's a cash reward. With Panel Opinion, there's no catch - you earn real money. It's not a £50 voucher for whomever wins the draw prize, but each participant is rewarded because we value their time. This instills honesty in our participants and therefore the data is considerably more reliable and truthful.
Why not earn some extra money, just by contributing to a good cause and helping a researcher out?
The process is easy
With Panel Opinion, the participation process is fairly straightforward. Any participant - providing that they match the demographic criteria of a particular research - can take part in online paid surveys, phone interviews, product testing and focus groups. They can also be mystery shoppers, giving feedback on how good customer service is at a particular shop, or get involved in online diaries where brands get the chance to understand how their customers interact with their brand.
Depending on the type of research, you show up either physically or virtually. For instance, if it's a survey, you are able to complete it online and submit it; if you're taking part in a focus group, you have to show up at the place of meeting for a face-to-face type of research.
Next step is to complete your online survey to the best of your knowledge and truthfully, and receive your reward. The same principles apply to any type of research, whether a face-to-face focus group or phone interview. Our online survey platform ensures that the participants can easily complete surveys, stress-free.
Market research with Panel Opinion
Market research is beneficial for the economy and business. Whether a business owner or university student, getting quality and accurate data is imperative. Panel Opinion can give you that.Get in touch with us.